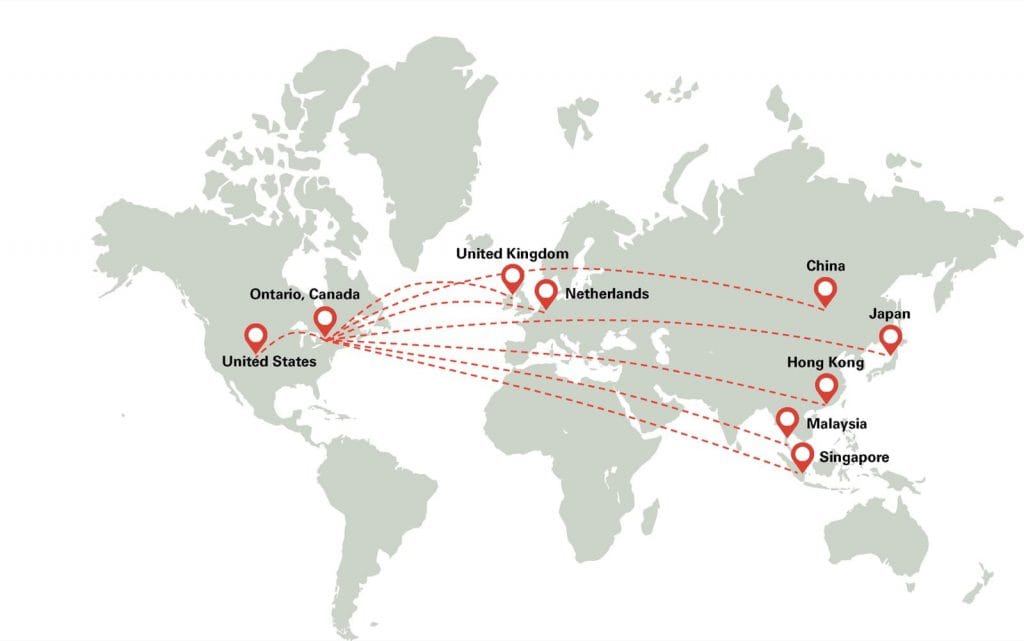 Customers worldwide trust Snobelen Farms Ltd. to deliver top quality agricultural commodities without compromise. We are closely linked to our supply chain starting with our production of the pedigreed seed to processing the crop and then exporting to you.
International exports of food-grade soybean is a critical part of what we do. In 1997, European demand for technology traited soybeans was increasing and we quickly responded. Our program has been growing ever since and we now have markets for both Identity Preserved and technology traited soybeans across the world. Snobelen Farms is very closely linked to our supply chain. Our supply chain process begins with producing the certified soybean seed, then contracting directly with growers to produce the crop. We visit our growers on-farm and follow the progress of their crops during the season. Finally, we receive and process the beans and export them to customers around the world.
The Snobelen Farms Difference
Snobelen Farms operates eight locations across Southwestern Ontario with receiving and storage facilities in seven; Brantford, Blyth, Dungannon, Listowel, Lucknow, Palmerston, and Ripley. Our multiple locations allows us to work closely with the growers in each of these communities. Our state-of-the-art Lucknow facility specializes in cleaning, processing and packaging food grade soybeans using an air-screener, density separator, de-stoner, belt-sorter, and optical colour sorters. Snobelen Farms has the ability to clean soybeans to a variety of customer specifications and needs. We have the ability to package in poly or paper bags, as well as in totes or bulk. Our in-house logistics team arranges shipments by 20 or 40-foot containers.
Our attention to detail from start to finish during the process maintains the integrity, identity, and purity of our IP soybeans, delivering a safe, traceable, high quality product. Please visit our Food Safety & QA page for more information on our Quality programs and certifications.